Alliant Powder 410 is backed by a century of manufacturing expertise and the industry's most stringent quality control standards in every container.
To maintain uniformity, a ballistics lab checks and tests the chemical composition, grain shape and size, and overall density on a regular basis.
Alliant Powder's 410 is a flake powder intended exclusively for skeet and field loads in the.410 caliber. Being the most environmentally friendly. 410 powder is more efficient and has smaller powder charge weights, resulting in optimal loading characteristics.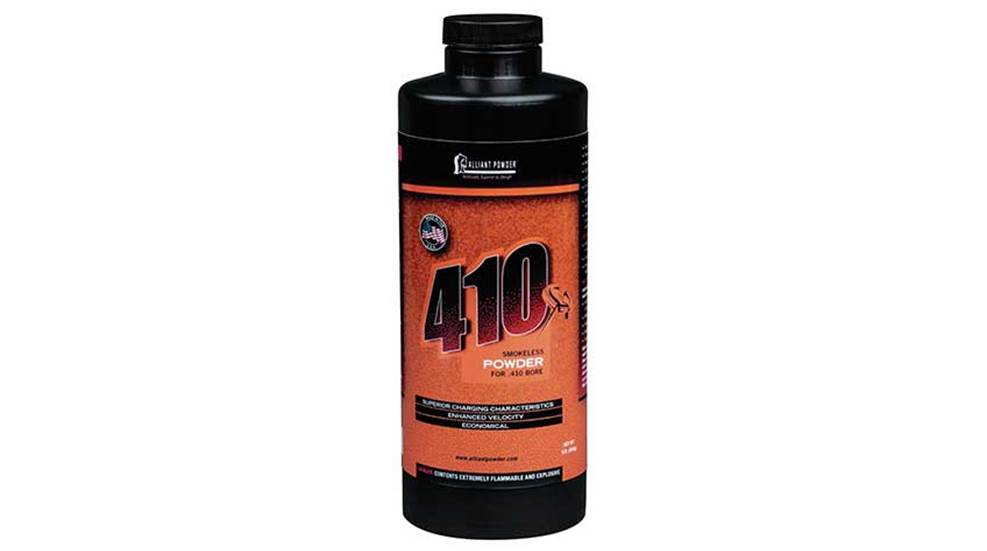 Perfect patterns are created by 410's outstanding ballistic performance. 410 is the reloading powder of choice because of its consistent performance in all weather, shot after shot, lot after lot.
This product may expose you to chemicals that are known to cause cancer.