The CM Series takes the value priced features from Kahr's CW series (3.6″ barrel 9mm, .40 S&W and .45 ACP models) and incorporates these features into a smaller 3″ barrel package. The CM9093 has the same external dimensions as the PM9093 which make it ideal for concealed carry by licensed civilians and law enforcement personnel. The CM9093 is chambered in a 9 x 19 caliber, has a 3.0″ barrel and an overall length of 5.42, with a height of 4.0″.
Kahr CM9 Semi-Automatic Handgun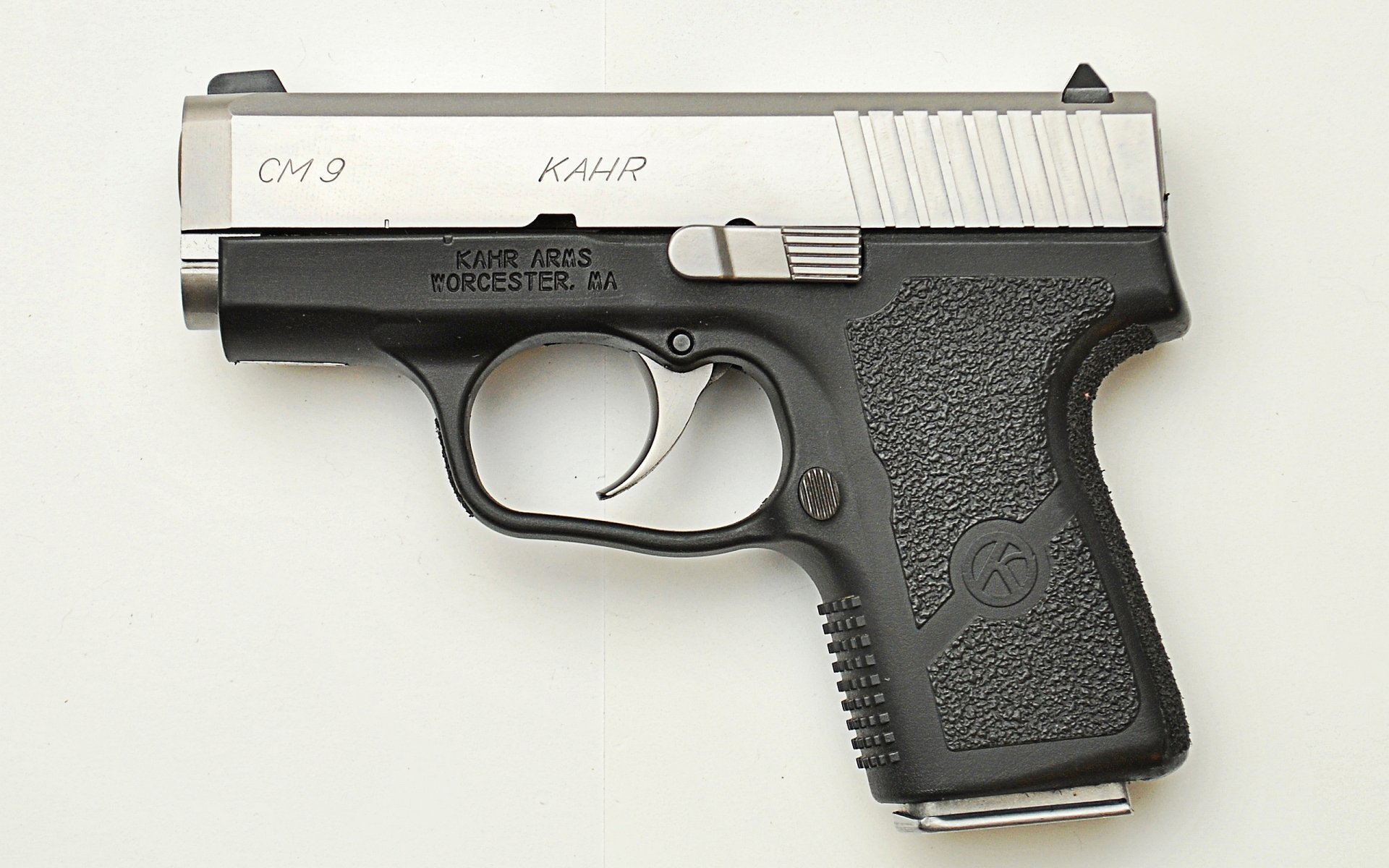 The pistol weighs in at 14 ounces plus 1.9 ounces for the 6 rd stainless steel magazine. Differences between the CM models and PM models are the CM9093 has a conventional rifled barrel instead of the match grade polygonal barrel on Kahr PM series; the CM slide stop lever is MIM (metal-injection-molded) instead of machined; the Kahr CM series slide has fewer machining operations and uses simple roll marking instead of engraved markings and finally the CM series are shipped with one magazine instead of two magazines.