The V3 Tac-­13 from Remington is an outlier. The V3's dual-piston gas block is positioned in front of the receiver to begin with. Positioning the gas block precisely forward of the receiver, according to Remington, improves reliability. Close to the chamber, gas pressures are stable, and the gas burns cleanly. Shortening the barrel of the V3 didn't necessitate a complete overhaul of the gas system because the gas block was located so close to the receiver.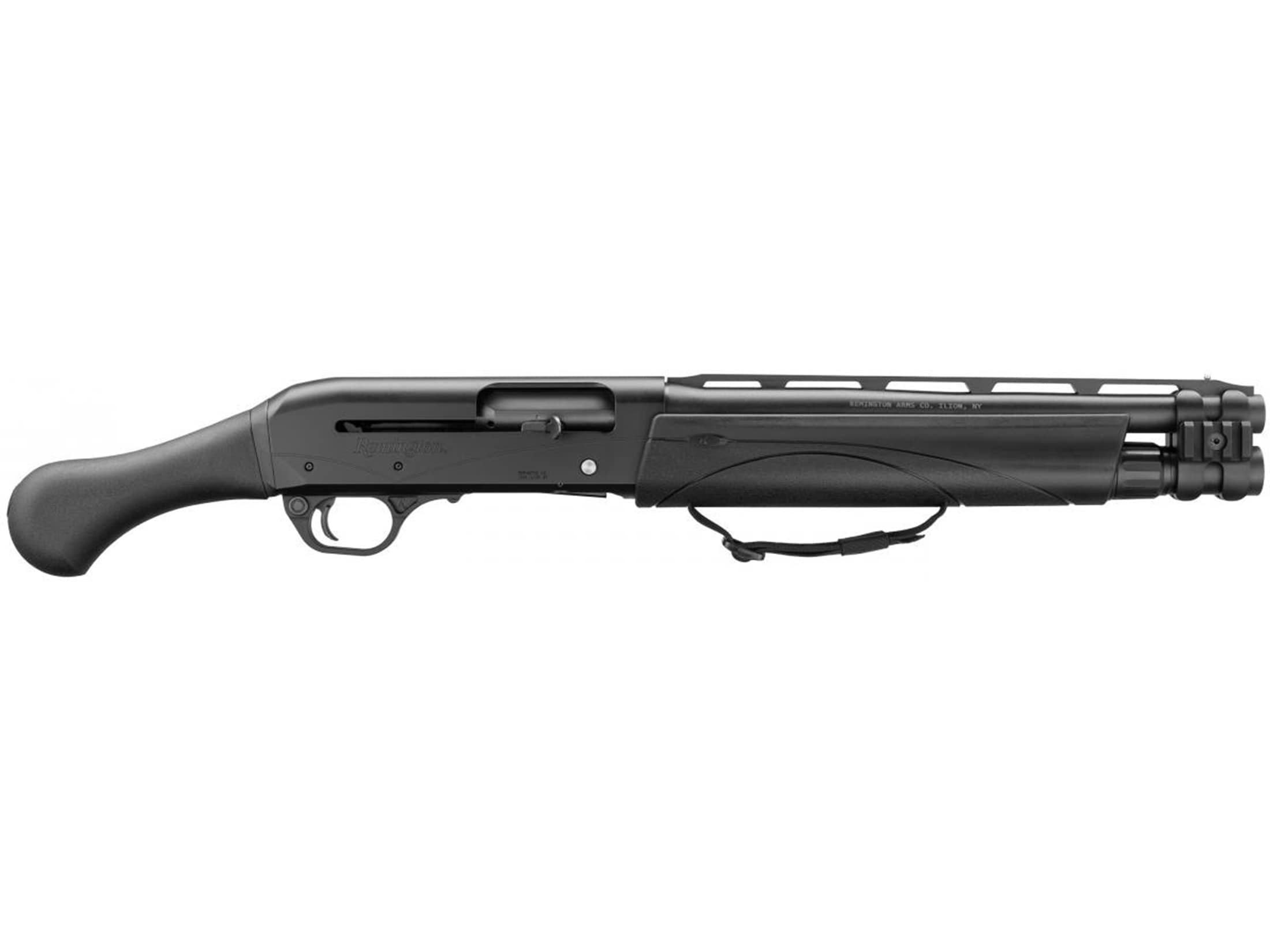 The placement of the recoil springs and guide rods within the receiver is the second element that made the V3 excellent as a non-NFA shotgun platform. The work load is split between the two springs in this arrangement, resulting in a very even and constant bolt stroke. Because the springs are inside the receiver, Remington can use a bird's head grip instead of a stock. While most gas guns would need to be redesigned from the ground up to work as a laser,
Gauge: 12.
Action: Semi-auto gas operated.
Chamber: 3″
Overall Length: 26.5″
Barrel Length: 13″
Overall Weight: Approx 6 lbs.
Capacity (2.75″ shells): 5 rounds.